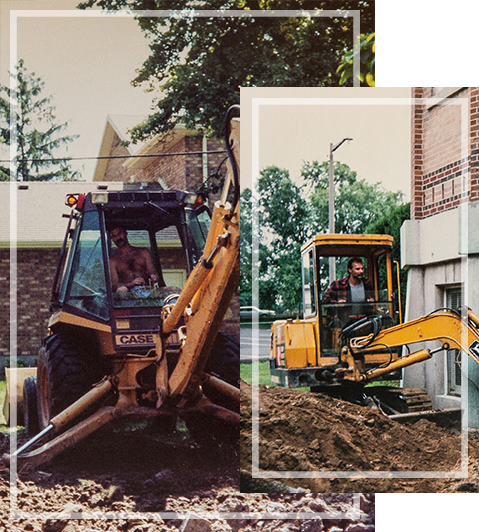 ABOUT US
THE STORY OF ROBSON FOUNDATIONS
It all started when Rick Robson threw a rock into his neighbours window when he was 12 years old. Robson's dad encouraged his son to pay off the costs to repair the window by working for his foundation repair company. Rick at the age of 12 had the opportunity to excavate his first foundation and work waterproofing basements begin.
Our Story
OUR SERVICES
We do all types of foundation repairs. Wet basements, Waterproofing solutions, and structural issues.
Basement problems are overwhelming for homeowners; but with more experience than any other foundation repair company in Niagara, the team at Robson Foundations will apply their trusted, time-tested methods to fix your unique foundation problem and complete the waterproofing of your basement.
Lastest projects
EXPERIENCE & CREATIVITY HOUSE
Listen
better

Plan

better

Work

better.
Our team is comprised of not only competent and skilled trades-people, but our team values integrity, relationships and we have a passion for quality construction
CALL US NOW